Leveraging Web Stories to Create a Unique Experience
This complex and varied audience creates a need for a Menu that is both general and specific at the same time, something that Tappable made possible through the buttons' feature. Titulus' Menu Story is a total of 6 different Stories that are designed to be interlinked together through buttons. Each and every Story has a separate entrance point (URL, QR code) all while being accessible from the other Stories too: If you're seated in the bar, the QR code on the panel gives you access to the general Menu Story which will lead you to the cellars' food, bottles and glasses. If you're physically browsing for a bottle of red wine to take-away, the QR code on the red wines' shelving allows you to have direct access to the list of red wines without having to go through all the rest.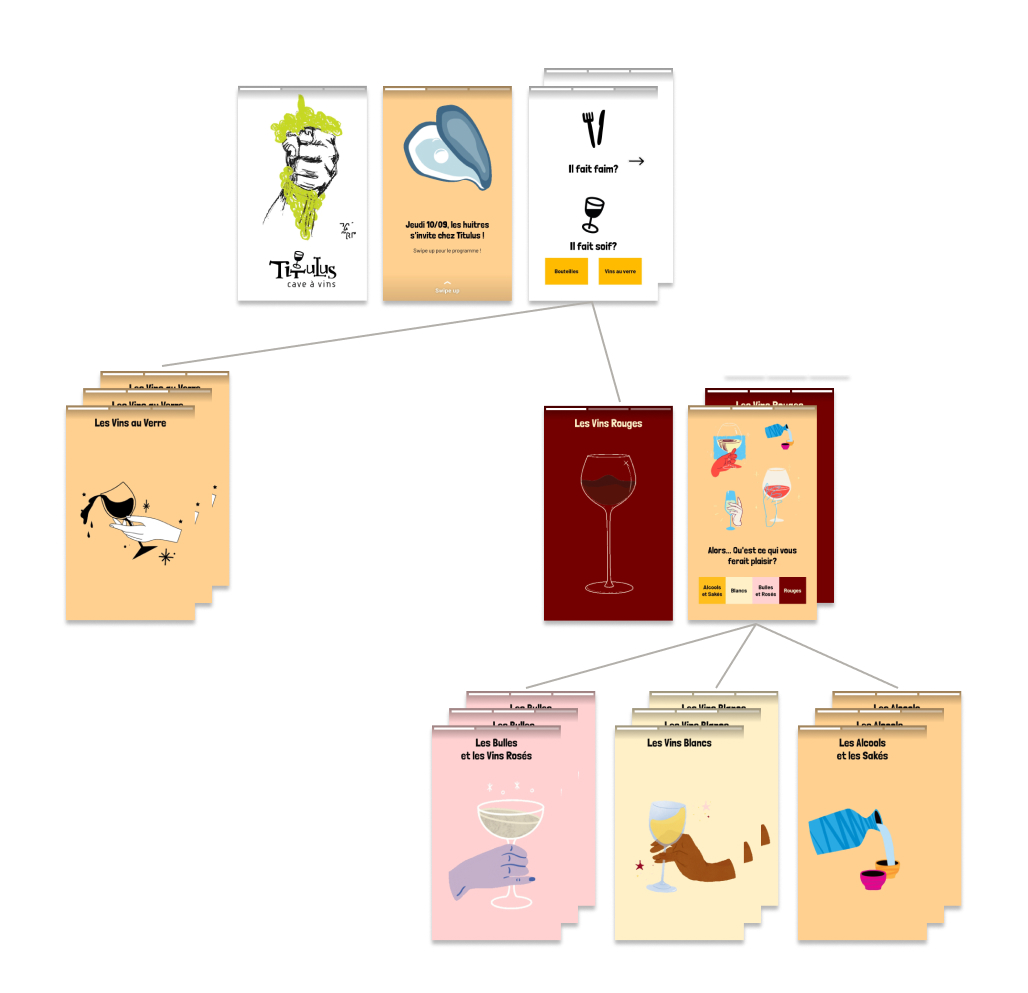 "As a wine cellar, one of the main issues we always had was having a Menu that looked nice all while being up-to-date. We get new bottles very regularly, sometimes we also run out of bottles. Having to re-print a 20 page Menu everyday isn't sustainable, to say the least. When clients ask for advice in the shop it's easy because we can help them choose the wine they're looking for. But being digitally present is also important, we want to be able to answer to clients who want to see our offer remotely too".
Titulus saw the Menu Story as an integrated part of their digital identity. They decided to use a subdomain of their own for the Menu's URL and to embed the Web Story onto their Website. They also took advantage of Tappable's flexibility to enhance their presence on multiple platforms: they shared the Menu Story with their community on facebook and exported the Web Story's pages to re-use them on Instagram too.
It's important for Titulus to also keep their audience up-to-date any special event or novelty. The Swipe Up feature was a great way for them to connect various news to their core Menu Story. Whether it's a wine tasting sessions or any special product arrival, the Swipe Up helps connect the audience to the cellar's ephemeral and punctual events. "Tappable really did help our Menu become more than a "wine-list". It's now this dynamic object that evolves with our cellar's offer and all kinds of events and happenings all year long".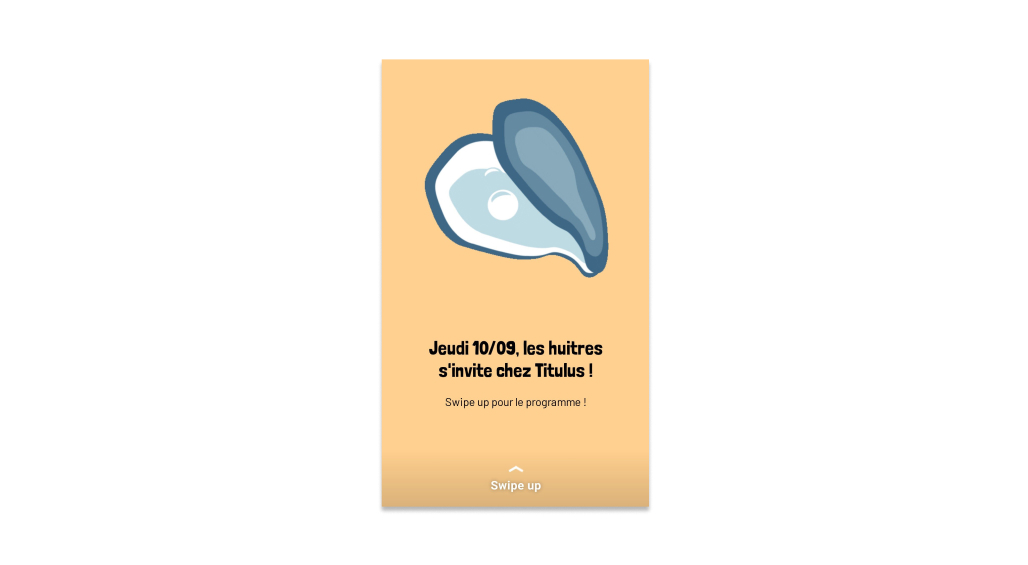 Today, while restaurants and bars are trying to adapt to sanitary restrictions due to covid-19, Web Stories offered a reliable solution to physical menus. The tool allows its content to be accessible via a QR code in a split second and keeps the menus fast and easy to update. The clients' experience is as pleasant as it can be as they browse through a Mobile-friendly format and the restaurant managers are glad to have their Menus updated and available anywhere and anytime.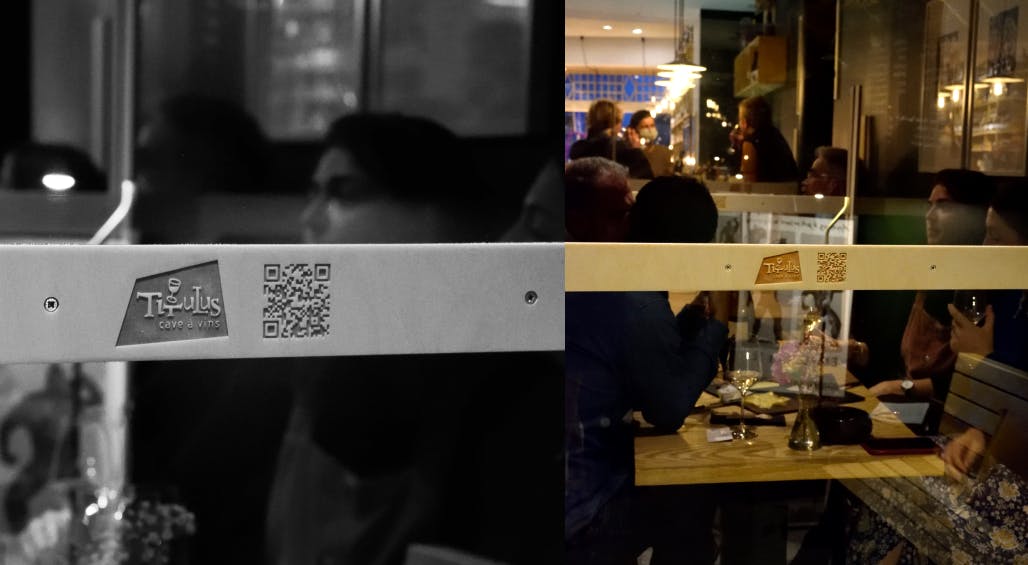 The use of full bleed vertical images and the naturally immersive nature of Web Stories has additionally proved to boost sales for restaurants making this format both an alternative to physical menus and a solid marketing tool.
As Web Stories proved to be a remarquable ally to the Food and Beverage industry, check out right here how Tappable helped many businesses in this sector enhance their digital presence through Menu Stories' creation.