Optimize Your Web Story
Get your users tapping through your Web Story and lower the chances of them bouncing off with efficient storytelling. No matter the number of pages you decide to go for, creating a rhythm and a fluid evolution through your pages will help you keep your audience engaged until the very end. If you're aiming for conversion, emphasize the action you want your audience to take at key moments, drive their attention by adding call-to-action buttons (CTA) and link them directly to your product or website.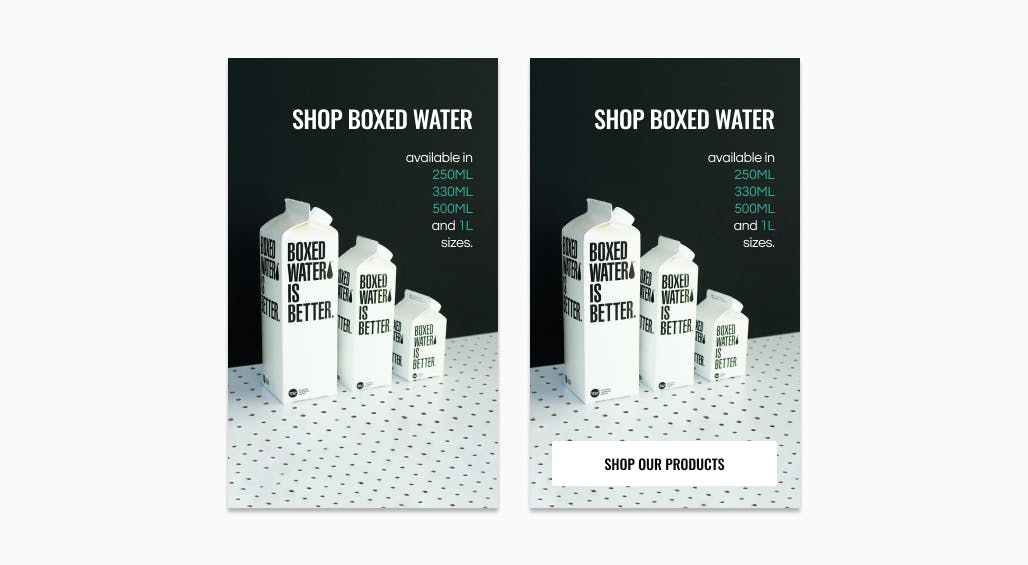 Your Web Story is a Website, so think responsive when designing and keep that in mind throughout all the process to ensure your Story runs optimally on all devices. Visualize how your creation will play on different screens using Tappable's screen visualization modes and make sure your text and visuals are set in the best way possible. Align your elements right and allow text layers to have larger space. This will ensure your texts don't get cropped or jammed when adapting to a different screen size.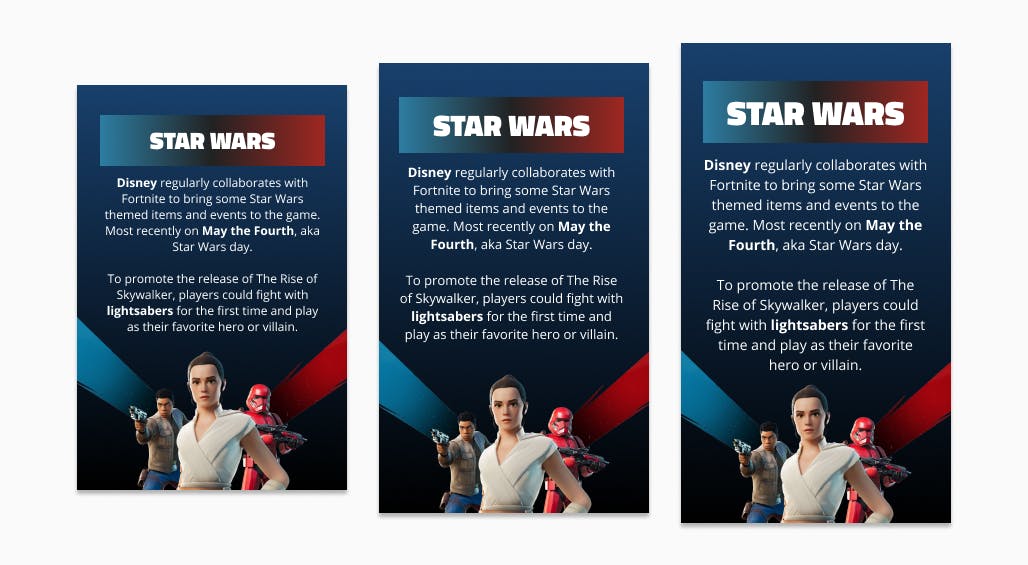 And just like a Website, the text you write in a Story has an important role to play when it comes to SEO. Use the most relevant wording and make sure to indicate the nature of each text block under the "SEO importance" feature. "title 1", "title 2", "title 6" or "paragraph", these details are of paramount importance to enhance your Web Story's visibility.
Once your story designed, the publishing process will require you to fill in your Story's description, title, and metadata. Although this step might seem superfluous to the Story itself, it is very important you enter the right Metadata as it will influence SEO and will help Google find your Story in searches. Metadata will also shape your social card (the way your Story appears) when shared on social media. Entering the right meta description, meta titles, and uploading the right meta image with alt tags will help shape your content's packaging and the way your brand is perceived by users.

Your Web Story can also be viewed on desktop. Tappable will help you customize your Story's desktop experience by adding social media sharing buttons, blurring or darkening the background of your Player and other options so that your Story is right the way you want it to be.

Once you're all set, preview your Web Story through a temporary QR code. Make sure to scan and visualize your Story on your mobile device as 2/3 of your users will view it through their vertical screens. If you're satisfied with the result, all you need to do is publish!
As we said in the beginning, it is very important you know your audience and you set your objectives right from the start. Defining the aim of your Web Story beforehand will help you shape your content and storytelling, test your strategy, measure its efficiency, and adjust it to optimize your audience's engagement or conversion. Tappable is designed to give you maximum flexibility, so you can always unpublish or edit your Story after publishing. Give your content a try, see what's working and what is not, and come back to your Workspace to adjust. The first publication's QR code and URL will remain unchanged, so don't be afraid to test and update it as you go. And as we're sure you will invest time and energy into creating compelling content, we've made it possible for you to use your pages on other platforms too. Export your Story and use each page you've created as an independent image to communicate on your social media.
Now this might seem like a lot of information to take in, but don't worry. All you really need to do is to get started with the tool and create, so let's do a quick recap before we let you dive into it:
Make sure to use your brand's guidelines and load your visual assets onto your Workspace.
Create an eye-catching cover to capture your audience's attention.
Make your Story as visual as possible by using photos, videos, GIFs, animations, colour layers and subtitles without relying on sound.
Choose the right size and color for your text to make it easily legible. Make sure it's efficiently succinct as your wording will impact SEO.
Treat your Web Story like a Website: make sure it's responsive, add CTA, mind your copy, enter the right Metadata, test and re-iterate.
And now, start creating the best Web Stories out there using Tappable!